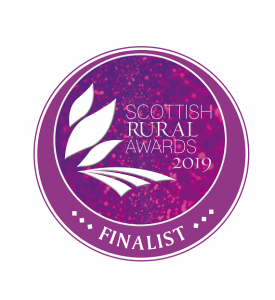 Breadalbane Academy is proud to announce that it has been selected as a finalist in the education category of the Scottish Rural Awards.  This category is not limited to formal education and includes universities, colleges, youth groups, charities and employers.  Supported by Scottish Field, the awards are open to entries from the whole country.
The school's ability to provide opportunities for pupils to gain the vocational skills and experience necessary for employment in a rural setting was recognised last year when Breadalbane Academy received the Highly Commended accolade.  This year it is hoped that the school's success in strengthening workplace partnerships and expanding the number of rural skills courses on offer will be taken into account.
The 10 finalists include the Outward Bound Trust and The Rural Youth Project; no other school had been shortlisted.  Full details of the awards, including the list of all finalists can be found here:
https://www.scottishruralawards.org/2019-finalists/
The ceremony will take place on 21 March 2019.